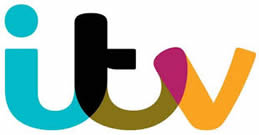 As well as covering up to the minute news items, Sky Filming has also used its drone filming technology on various news features.
One particulary interesting news feature came after week of flood disaster coverage for SKY News, where were were contacted by ITV to assist in filming a feature on flood defences and show locations that had not flooded because of special systems that were put in place to prevent it.
We first met up with the film crew and ITV's Science Correspondent, Alok Jha, at a farm near Pickering in North Yorkshire by the River Rye. The farmer's fields were badly flooded and they wanted some opening drone filming of the scale of the flodding from high altitide.
After that we packed our drone camera kit away and headed off to meet some officials from the Forrestry Commission, who then escorted the entire group around various locations within Dalby Forrest in the North York Moors.
There are a lot of waterways that run off the moors and through the forrest, and a specialist conservation team had done a lot of work creating natural dams from sticks and branches, that slow down and take the energy away from the flood waters.
It was because of these special, natural style dams that the towns of Pickering and Malton did not flood as they have so many time in the past.
We used our drone to get shots of the dams and waterways, and some shots of the misty tree canopies of Dalby Forrest, with Alok Jha discussing the work with the conservationist or talking directly to the drone camera as we flew higher away from him to reveal the locations.
For us it was a nice way to end filming a week of flood disaster, to finish on something more upbeat and hopeful – where people had been spared the flooding of their homes and businesses.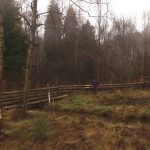 You can see the related article and video with our drone footage here: