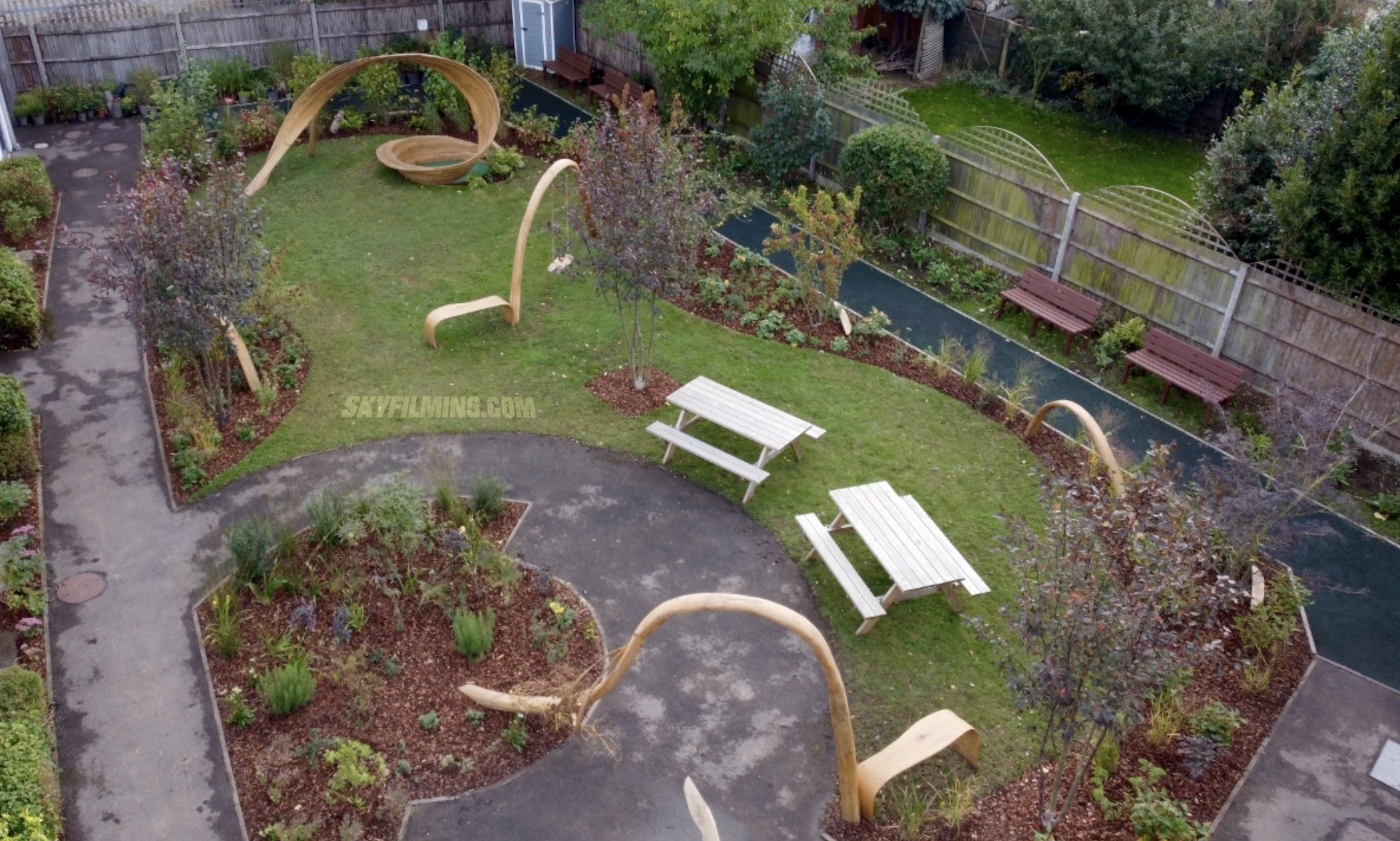 We have filmed many projects with The One Show for the BBC over the last few years, but this one was actually the last part of a three part story with TV presenter Arit Anderson designing and installing a garden that incorporates specially chosen trees and plants as well as bespoke steam-formed furniture by sculptor Charlie Whinney, first at the Chelsea Flower show then later overseeing its transferral to a Mother and Baby unit in Darford, Kent.

This was a wonderful project for Sky Filming because the owner has a history in art and designs and, in particular, 3D design and crafts, and, because it was a story in three parts, all involved got to meet the awesome Arit Anderson more than once!

The staff at the Rosewood Unit were also super awesome, very friendly and open and made the day go by nicely with cups of tea and biscuits, when they weren't being filmed themselves.