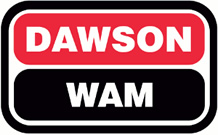 Dawson WAM is a Belfast based company, with offices throughout the UK and Ireland, that specialises in construction piling  works for various size projects including bridges, motorways, underground water systems and anything that requires large excavations and foundations.
Sky Filming works with them regularly, capturing images and video clips of their excavation works in action, and before and after shots. This usually entails a couple of visits to construction site, sometimes more, to capture the before and after stages of their work. They use the drone aerial photos for their own blog posts, social media and to view the work of subcontractors from afar.
Our hi res drone images and video clips are captured from high above the construction as well as close to the ground and even inside the excavations, giving the clients a unique overview of their construction and excavation works.
In this instance Dawson WAM were undertaking the piling and excavation works for a water and sewage  system enhancement being put in place by Yorkshire Water in Mexborough near Doncaster in South Yorkshire.