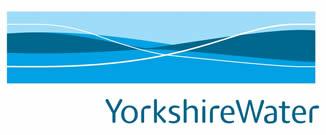 As well as proving drone video clips and photography, Sky Filming also produces fully edited videos.
We were contacted by a representative of Yorkshire Water who was in charge of their media and publicity. He wanted to discuss the possibilities of using a drone and creating and fully edited video about their water treatment plant at Saltend in Hull.
We offered them various options, ranging from a simple flyover with some Voice Over description to a fully edited video with a loose script, text and captions.
We visited the Saltend plant in Hull to discuss the video and get a tour of the water treatment facilities so we could get a feel for the place and discuss what would work best for the video.
It was decided by Yorkshire Water, as the video was to be played in their visitor centre to describe upcoming work on reducing odours from the plant, that a scripted video with text and captions on drone aerial video clips combined with an interview on the ground would be the best option.
The next step was to create a story, or chain of events for the video, liaising back and forth with Yorkshire Water until we were all satisfied with the plan.
After this it we chose a nice sunny day to visit and spent one day there filming the drone shots, gathering clips on the ground and interviewing Paul from Yorkshire Water. We also recorded some sounds separately with a high definition sound recorder, specifically Paul's voice in a quiet location as a backup to the sound on the video camera.
Lastly we began the long process of editing it all together. This process required us to create a version 1 then send it to Yorkshire Water for comments and corrections, then a version 2 and version 3 and so on, until everyone was happy with the final video.
We actually ended up with two videos, one for meetings, their website and social media, and one with subtitles so it could play in the visitor centre and still be followed if it was too busy to hear the speaking.
This is one of the later subtitled versions: